The editors discuss with Kongjian Yu ecology, cultural identity and his promotion of the profession of landscape architecture.
Kongjian: If you look at the development of landscape architecture as a profession, how it actually transforms, how it changes in reaction to society's changes and problems, we can learn how the development of the profession could be dramatically different from previous approaches in landscape architecture. Historically and traditionally we have all kinds of classical landscapes: we have the European and Chinese landscape, the middle-eastern landscape etc. These forms of design were basically for entertaining, to try and get away from the common, the everyday life of the vernacular. We created gardens, paradise. These gardens were originally created for the nobles, however industrialisation and urbanisation created new problems, like those of New York over 150 years ago.
These problems in the landscape started to affect the discipline of landscape architecture. In the 1950s, after World War II, there was an urban construction boom with resultant environmental issues. As a consequence landscape architecture became more involved in ecological and urban planning. At this time, politically, the Americans became the new leaders in landscape architecture as they developed their own strategies for design that were quite different to the European model of the time. European landscape architecture was much more established in comparison to the US. The Americans needed new tools to fix the problems of the American experience that were very different to those of the European cities. These issues were all related to the process of urbanisation. Landscape architecture adapted and reacted to the changing landscape.
We all have an image of landscape as natural, pastoral or ecological. But actually landscape from the beginning is not nature, it is not nature at all, from the beginning it is the image of the city. In Dutch the word landschaft is used to describe a city, it's not a word to describe the forest and nature. So I think it is about how we try and create a habitat, I think landscape is a habitat. So before the process of organisation, landscape was already the city.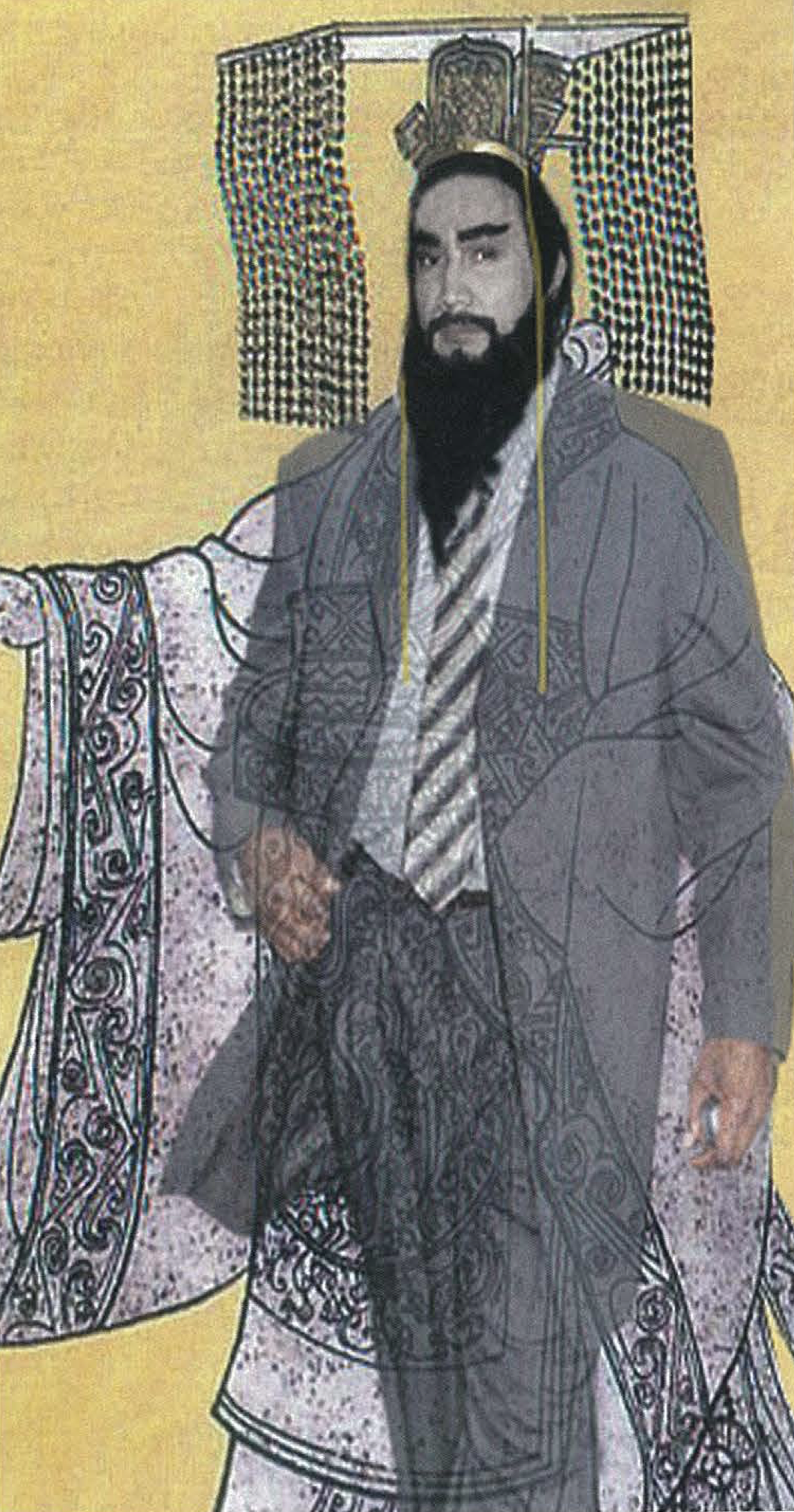 Image courtesy Kongjian Yu
Now we are facing new processes and problems that we have to work with, which means we have to create another type of landscape, which is different to just creating parks to just [re]creating nature. As American issues became global issues, I think the issues of the Chinese will become global issues. That's why Rem Koolhaas goes to China, that's why French architects go to China, that's why so many Australians go to China. When they go to China they are faced with different challenges, more serious challenges than those faced in the Western world. We still have environmental, cultural identity and spiritual problems, which will all challenge the profession as a global profession.
One of the major issues for this generation is energy and the environment. China will continue to consume more of the world's energy and materials, which will create problems that need to be carefully considered by landscape architecture. We need to create a very different profession. Not many landscape architects, in China, understand how serious these issues are.
I don't think globalisation necessarily destroys cultural identity. There are two very different cultural components to cultural identity. People try and stick to tradition to form identity. Chinese identity has been based on traditional Chinese agriculture, but that's only part of Chinese identity. it's a high culture identity, it's not a real Chinese vernacular identity. Landscape architects who want to design in China need to understand what the vernacular actually is, how you grow rice, how you can build a productive landscape.
The Westerner's understanding of Chinese culture is all about high culture. As we have understood Egyptian culture from the pyramids and pharaohs. That's not Egyptian culture. But it has formed our base image of Egyptian culture. We have no idea how Egyptians lead an everyday life.
The problem is that people who invent language and control language come from the high culture of the scholar and the emperor. It is the emperor who writes history. The real landscape of the people who live and produce is disappearing. Not many people actually write about the everyday landscape; if you go to a bookstore, you cannot buy a book about the Chinese everyday landscape.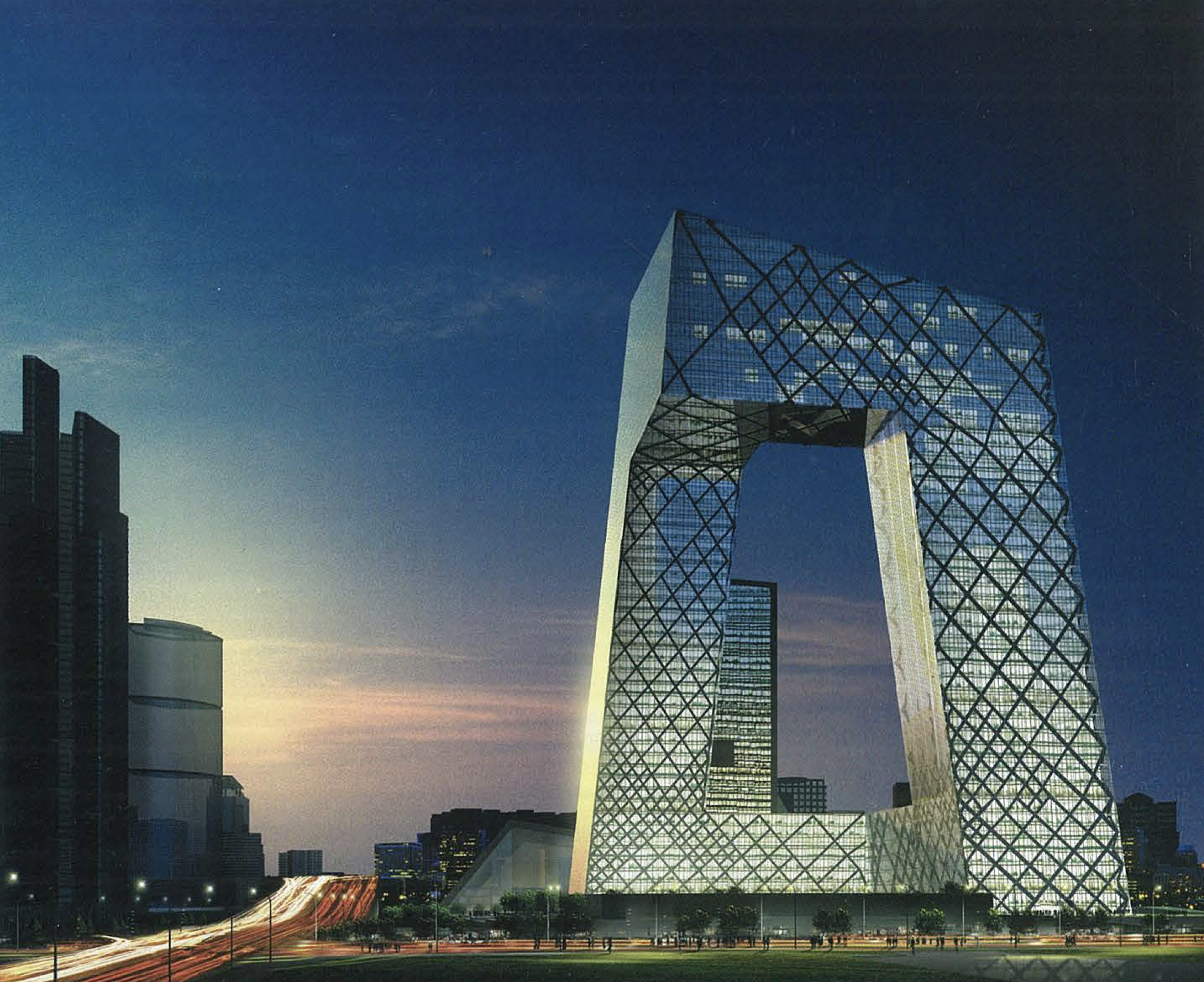 The CCTV building, image courtesy OMA
Kerb: How do you perceive the work in China, of designers like Rem Koolhaas, and his project the CCTV tower, in relation to high culture?
Kongjian: His work is an extension of feudalism, the emperor and the imperialism of landscape. Koolhaas is an imperialist architect, and he tries to make it [landscape] fit the people, he tries to create it [landscape] himself. Many architects are like emperors; they want their buildings to dominate, to construct objects that are very monumental that's Rem Koolhaas. I mean that's okay for an architect, but if it becomes public landscape then instead of becoming an advantage to society, it actually has the opposite affect. it makes society go down the track of already abandoned values. The values of the emperor become dominant, going against democracy.
Environmentally it [the CCTV Tower] is a disaster. It is not environmentally friendly, it will cost so much in energy, in glass and steel and in construction. I would say it has cost five to ten times more than what was needed to construct that building. You know [the CCTV Tower] is 230 metres tall, no one can construct it; no one knows how to build 230 metres. Through the use of steel the cost has increased. Think about it, using up to ten times as much of what is needed to create it. We forget about what our country is, we forget about what landscape is. We forget about what modernism is. By modernism I mean trying to solve problems using simple ways. By trying to solve problems with the very simple, the very functional and the very useful and by not wasting too much.
Now this building [the CCTV Tower] comes back to what may be called postmodern, but it actually goes back to the emperor. Formally, it looks like Western dress, the Western suit, but it's still the emperor. Because he still wants to dominate, he still wants to control; he still looks down upon the individual. He doesn't care how people operate. He just lets the people be amazed. To show the people how powerful we are and how amazing we are. it's the same idea of the baroque landscape.
The same thing is happening in Chinese landscape right now. We have hired Albert Speer's son, an urban planner. Albert Speer was Adolph Hitler's architect. His son [Albert Speer the younger] has been hired by the Beijing municipal government to design city access. It is ridiculous. Landscape architecture is a reflection of society, the ideology of society is a symbol of how we value language and value the people. Albert Speer's son carries his father's ideology. He is doing the same thing as the baroque city. He is trying to dominate. When you look at the building, you look at the landscape, the value and qualities are the same. That's why they stick to high culture, that's why we look to the garden, to the imperial grassroots. Instead we need to look to the Chinese and not to the West which is far away from everyday life.
That's why landscape architecture, to address contemporary challenges, must go back to the vernacular. We must find the authentic relationship, not the fake relationship. Because all high culture is a fake relationship, it has no connection to the land. The emperor didn't worry about production, he didn't worry about issues of survival, the emperor didn't work, he was carried on the shoulders of the people.
These are the same factors to consider when building the city. That is why the vernacular is so important.
Because society has advanced into a modern society, in a Chinese sense, it is in our sense a modern society. We have to be different, we have to be separate from the imperial cultures. If landscape architecture cannot meet this challenge firstly we will not survive, because another profession will take over; if no one takes care of the vernacular engineers may take over. Secondly we need to become promoters for social advances; we should be a force that pushes the leaders of society, or pushes society to go forward, instead of dragging them back to the old times. But right now landscape architecture has become a backward force, at least in China, because of the sort of environments they are trying to create to educate people. You know the environment is educational. The kind of environment you create makes a difference to what kind of people you create. So instead of creating an imperialist landscape, we should create a more democratic landscape, we should create a more advanced, more environmentally sensitive landscape. It is all about education and the landscape you create. For example, if you create an environmentally sensitive landscape you create environmentally sensitive citizens. But if you continue to create the Koolhaas CCTV tower you create a people that are very different; they either try to dominate or they try to become slaves.