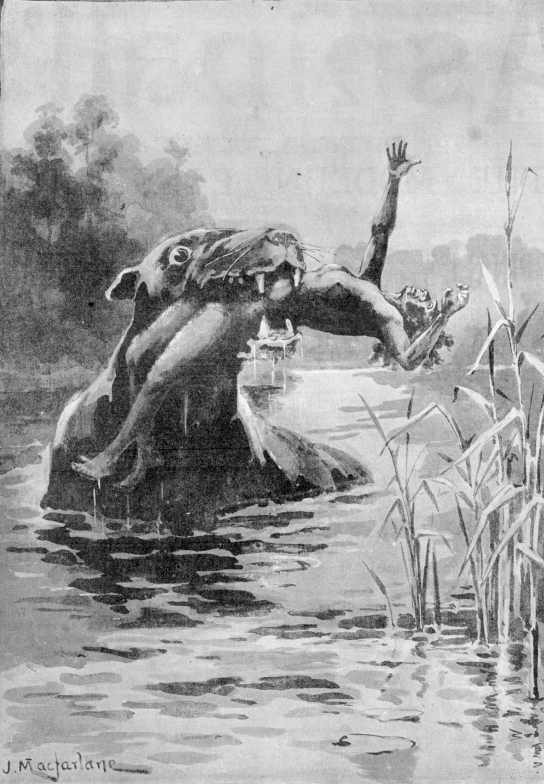 Aboriginal Myths - The Bunyip. Image credit: J Macfarlane, photomechanical reproduction : halftone. State Library of Victoria.
To become self-aware, to watch oneself, then, means to be aware of oneself in space, to regard oneself with and in a spatial situation. This becomes possible because we are capable of regarding ourselves and our position in the world with some measure of distance.1
To be eccentric means to be slightly out of a regular circular orbit; off-centre.
This a story of the Bunyip, but not really. It deals with stories; stories of stories, fables, myths, legends, (tall) tales. It's really a story of a story of the bunyip. The story of the Bunyip starts a long time ago and while it is an Australian story, it starts a long way from Australia, in another tradition—the tradition of ancient Greece and the story of a hare and a tortoise. It ends with a story of a crow and an eaglehawk and says something of the ways that we can work together across cultural paradigms, perhaps eccentrically.
Footnotes
Wolfrum & A Janson, 'Square Architecture City' in Wolfrum, S (ed), Squares: Urban Spaces in Europe, Birkhäuser, 2015 ↩