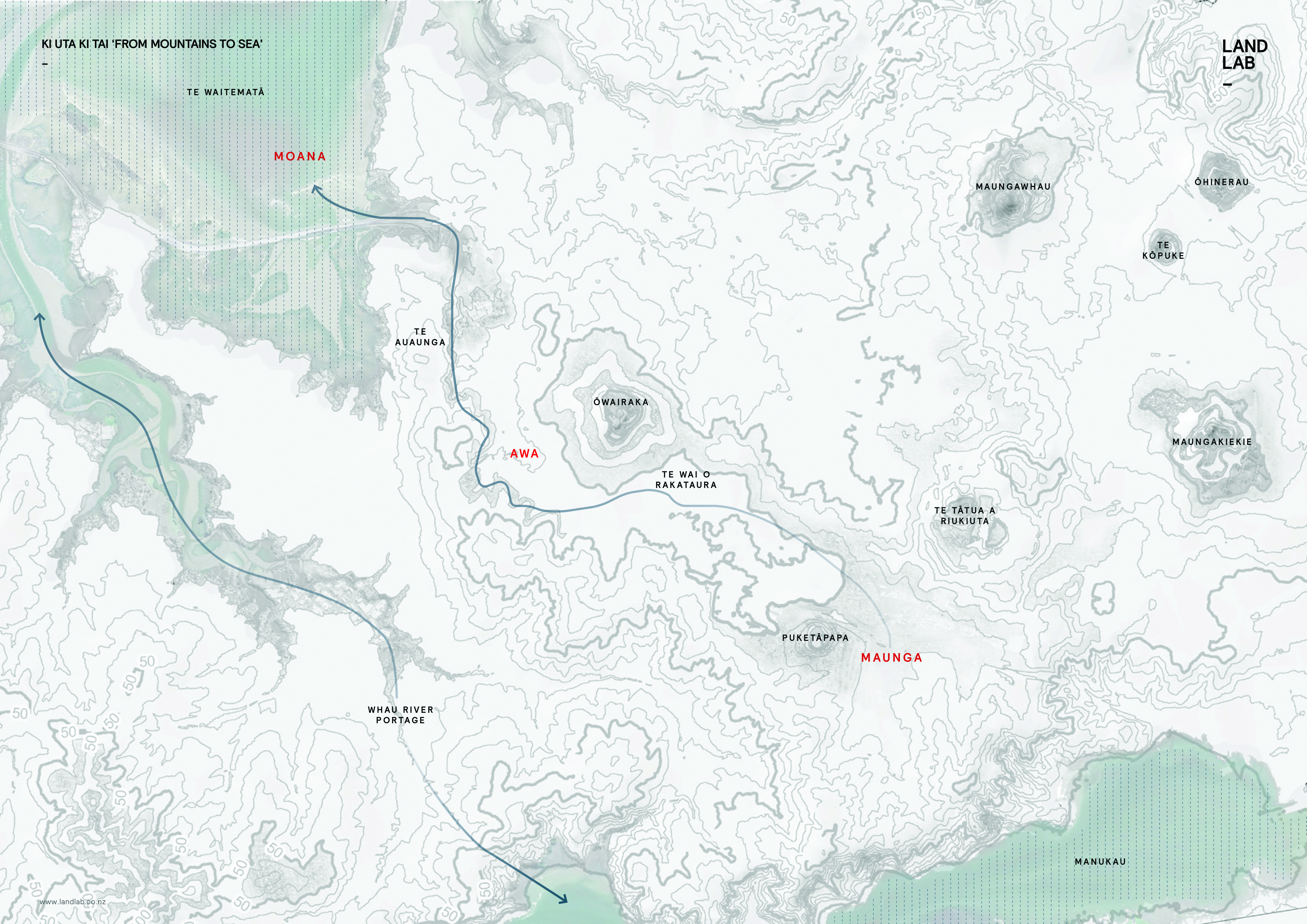 Image Credit: Alex Lutien and Bela Grimsdale
How can matauranga Māori (Māori knowledge) and te ao Māori (the Māori world) values offer a way to think more holistically toward designing for coexistence?
In te ao Māori (the Māori world) it is acknowledged that the balanced natural order of ecosystems and ecological thinking is characterised in the expression 'Ki Uta Ki Tai' which refers to the journey of wai (water) as it falls from the sky, flows over the land and out to sea. This view describes a Māori understanding of sustainable land management. Within this approach, all parts of the system have a relationship with each other and nothing can be separated. Wai is sacred in te ao Māori and has its own whakapapa (genealogy). Recently this relationship was culturally recognised, with the Whanganui River being granted legal personhood in 2017. "This marks a change in the perception of ecological thinking towards wai and the shift reflects the unique ancestral and spiritual connection iwi (tribe) have to the river".1
In Aotearoa the degradation of our natural world not only negatively affects our ecosystems, it also degrades our culture. Māori culture and identity are directly linked to the landscape and environment, everything is interconnected as a whole body of elements. When one element is disturbed or destroyed the entire system is altered. Access to cultural beliefs, practices and tikanga (protocols) both physically and spiritually are severed. The transference of traditional knowledge and customs ends, and the transference of culture is lost.
Footnotes