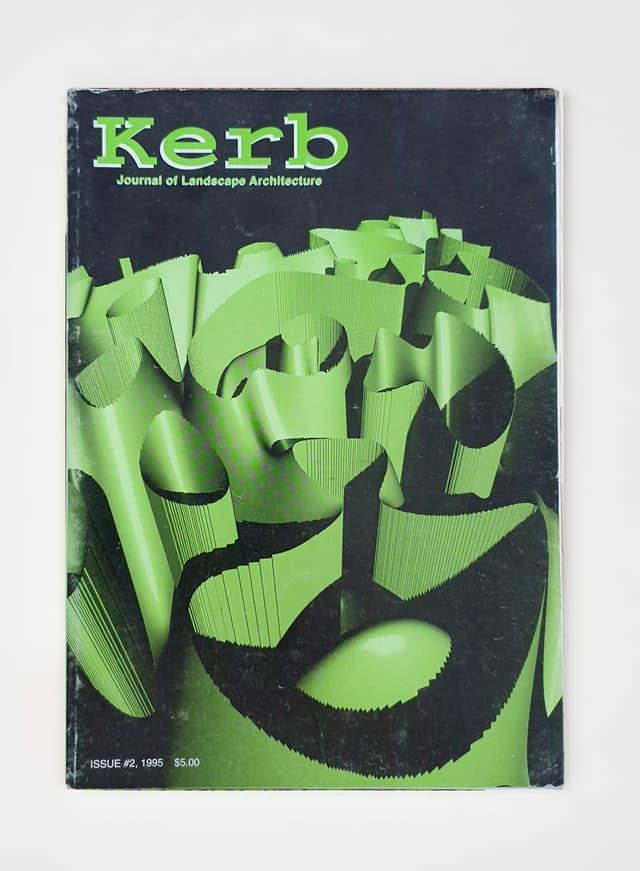 This second issue of Kerb Journal of Landscape Architecture from 1995 explores the edge.
As the editorial says 'Kerb mediates between the footpath and the road, between the design school and the profession, between the conception of landscape architecture and its built reality. It represents a fluid interaction between ideas, people and space and the exploration of the gaps in between. No longer can landscape architecture be taken for granted.'
Contributors include Christopher Sawyer, Helen Day, Beatka Provis and more.
Contents
Article
—
02
—

Tanya Court,

—

Anna Bradbury Little,

—

Robyn Mansfield,

—

Nicole Markby,

—

Valli Morphett,

—

Chris Sawyer
No articles from this edition are available online