Edition 06
—
W.EDGE Conference & UWA Guest Edition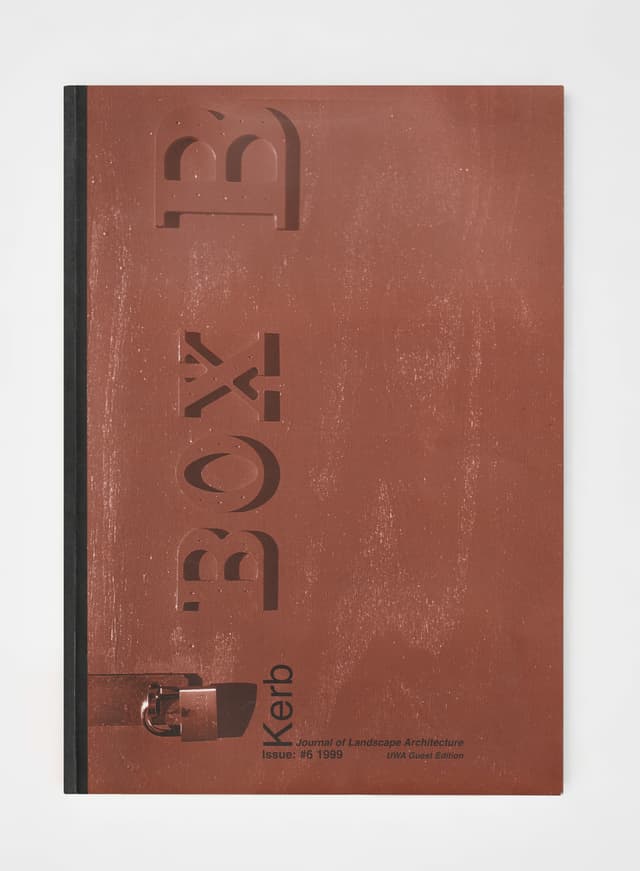 A guest edition by University of Western Australia (UWA), this 6th edition of the journal of landscape architecture was initially intended as a forum for publishing papers delivered at W.EDGE, the 1997 Student Landscape Architecture Conference.
As the editorial states 'Kerb 6 has evolved to its present format, which, whilst including some conference material, has been extended to embrace a continuing exploration of the three key ideas of the conference: Site - indicator or obstacle for (mis) interpretation, Australia – A collision of lines, and theory, practice and history.'
Contributors include Daniel Firns, Rod Barnett, Andrew Saniga, Jesse Marlow, Helen Armstrong, Martin Thomas, Jon Tarry, Catherine Kohn, Peter Collony, Stephen Mueke, George Sneddon, Hugh Web, Neil Moncreif, Richard Read and Richard Woldendorp.
Contents
No articles from this edition are available online