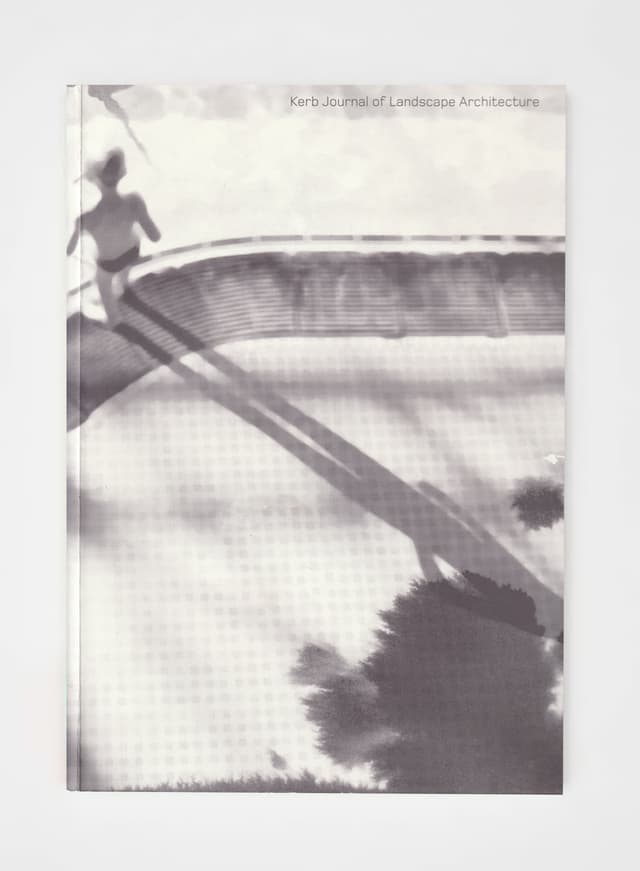 Kerb 12 sets out to discover how water functions in landscape architecture outside the usual scope. Kerb invited contributors to discuss water as other. In its desire to articulate otherness about water within the temporal condition of landscape, the theme is concerned with mobile and continuously shift relationships.
Perhaps any understanding achieved is largely to do with the inseparability of water from landscape and their continual flux. Water and landscape are solubly at the affect of each other.
This issue features contributions from Mark Jacques, Jo Russell-Clark, Chris Sawyer, Dr Dianne Firth Jillian Wallis and Joost Bakker among many more.
Contents
Article
—
12
—

Elizabeth Shaw,

—

James Lascelles,

—

Sunnie Howard
No articles from this edition are available online