Edition 14
—
Representation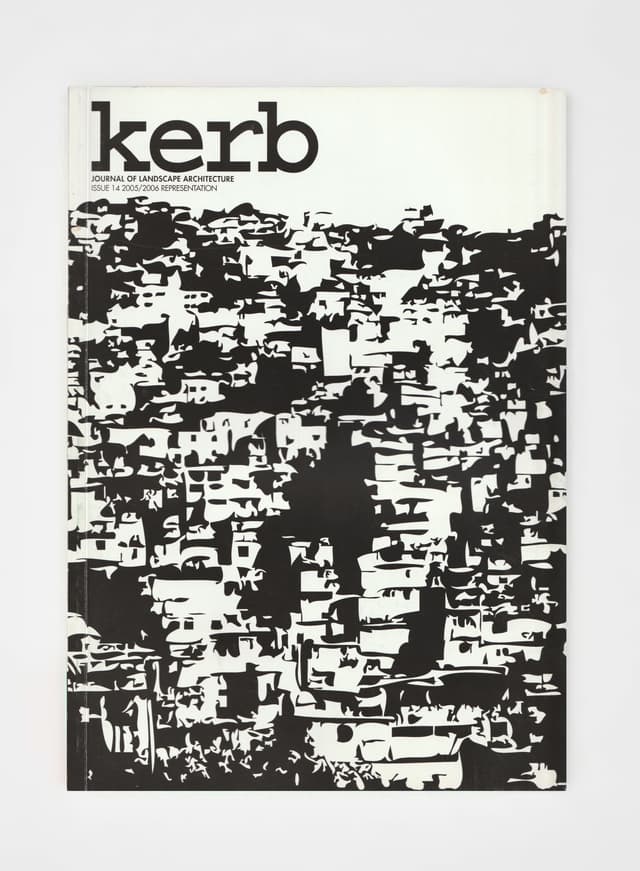 Kerb 14 sets out to understand the value, role and possibilities of representation in landscape architecture. The articles in this journal attempt to provoke new ways of seeing place by exploiting the methods that make landscape unique.
Are we dismissing conventional representation? Is representation really that important? What new tools are assist representation within landscape architecture? Perhaps the most important questions to ask are: how can we address the complexity of landscape through representation and how does representation change our expectation of site.
This issue features contributions from Peter Connolly, Jacky Bowring, Mathanraj Ratinam, Ildiko Tarjan, Claire Martin and many more.
Contents
Article
—
14
—

Hugh McCarthy,

—

Bride Blake,

—

Libby Phillips
No articles from this edition are available online