Edition 20
—
Speculative Stories – Narratives in Landscape Architecture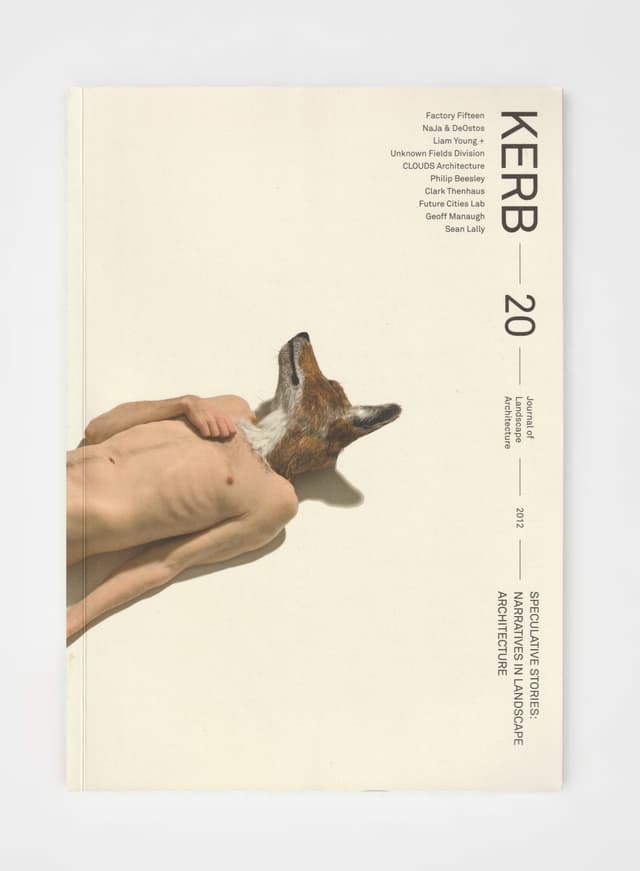 It would be easy to say that this point in time, wrong-footed by global instabilities, is a good time to speculate. Yet it seems fear of impending change or crisis is perennial.
Kerb Edition 20 examines ways in which speculative narrative discourse can be applied to landscape architecture. Through exploring Fabricated foundations, Fossilisation of information, and Contemporary unfoldings, we can navigate new horizons for the narratives of landscape architecture that propel beyond responsive tracings, and position new navigations; forms of resistance to the existing knowledge. It is through this view in landscape architecture that exploration is facilitated of both new possibilities and of their implications.
How can landscape architecture endeavour to resist the tendency for our creative pursuits to be limited, act to expand the horizon of what is defined as landscape architecture practice, while unravelling the trajectory of our discipline?
Contents
Article
—
20
Speculate/Spekjuleit
—

Nathan Collins,

—

Farah Dakkak,

—

David De Thomasis,

—

Danielle Jewson,

—

Zoë Loomes,

—

Ellen St Ruth
No articles from this edition are available online