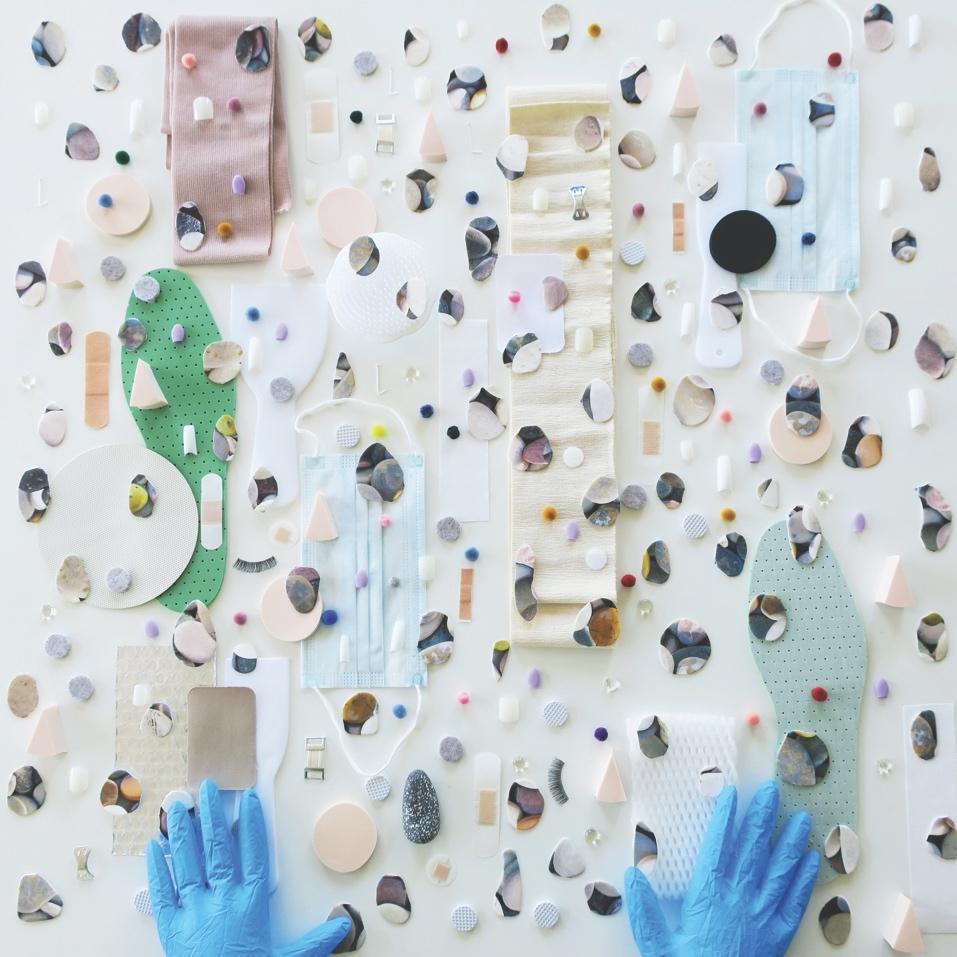 Image Credit, Monica Hutton.
Congealed composite masses, referred to as fatbergs, have assembled in the subterranean infrastructure beneath cities and towns. These forms provoke concepts of animate bodies that overlap scales and definitions. Agglomerations of diverse materials—animal fats from domestic and commercial cooking, wet wipes, natural and artificial microfibres, laundry sheets, plastics, leaves, false teeth, microbiological DNA—have accumulated over time and solidified into what are described and treated as physical bodies, with quantified sizes and weights.1
The body of each fatberg is a unique ecosystem, likened to the microbial ecosystem of soil. A whole host of organisms live off of the collective mass. Similar to a blocked artery in a human body, the buildup poses risks to the environment associated with sewer blockages. In 2019, South West Water workers laboured for nearly eight weeks to remove one such 64-metre-long fatberg from the sewer in Sidmouth, Devon—it was hauled away and fed into an anaerobic digester at a local sewage treatment works to produce energy.2 A group of scientists from University of Exeter, led by Professor John Love, a synthetic biology expert, took several samples to perform an 'autopsy'—a term typically used to describe a postmortem examination aimed at determining the cause of death or impact of disease on a once living body.3 The examination helped to provide insight into how the fatberg came into being, what it was composed of, and how the composition interacts with larger environments.
Footnotes
'Autopsy reveals Sidmouth fatberg's dirty secrets', University of Exeter [website], 2019, https://www.exeter.ac.uk/news/research/title_756108_en.html, accessed 10 May 2020. ↩

'Work to clear Devon's largest fatberg finishes', South West Water [website], 2019, https://www.southwestwater.co.uk/about-us/latest-news/2019-news/work-to-clear-devons-largest-fatberg-finishes/, accessed 10 May 2020. ↩

'Autopsy reveals Sidmouth fatberg's dirty secrets', University of Exeter, 2019, https://www.exeter.ac.uk/news/research/title_756108_en.html, accessed 10 May 2020. ↩