Edition 18
—
PlastiCity FantastiCity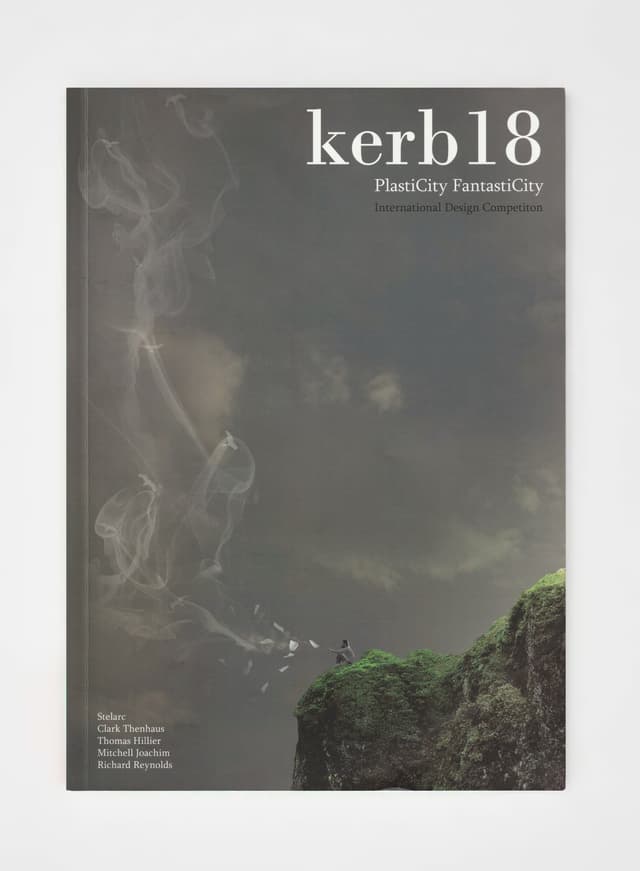 In October 2009, the editors of Kerb 18 launched an international design competition: PlastiCity FantastiCity. The brief was very open-ended and up for imaginative interpretation. This edition of Kerb journal documents the results of that competition.
PlastiCity FantastiCity, as the editorial states, is the search for the future city. This project wants to see landscape architects collaboratively walk beyond the safety rails built from plans, sections and scales. It wants to see landscape architects concerning themselves with more than where to put the trees, or what to build the clad decking from.
This issue includes contributions from Stelarc, Clark Thenhaus, Thomas Hiller, Mitchell Joachim and Richard Reynolds among many others.
Contents
Article
—
18
—

Cyprian Czajkowski,

—

Lucas Dean,

—

Erin Ellis,

—

Ben Kazacos
No articles from this edition are available online